Managing Director
Silvia
Braghieri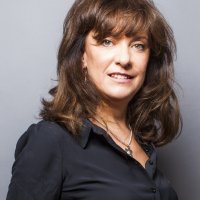 Education:
Master's Degree  in Political Science
SHL/CEB Certification
Fluent English
Milan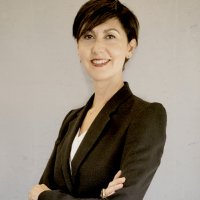 Education:
Master's Degree in Economics
Starting course for Manager at the Tertiary Management
Fluent English
Milan
She spends her professional career in the Chemical Industry covering various managementl positions in the field of Cosmetics, Pharmaceuticals and Food both nationally and internationally, managing the commercial, technical and marketing areas of important companies in the sector.
After a degree in Economia e Commercio, in 2001 she was is called to manage the international business of the Lifescience markets of the Dutch multinational IMCD Group - a listed Euronext Amsterdam company - where she expanded her experience in the Asian and North American markets, being in daily contact with the commercial network and the technical development one.
In 2018 she joins Chromavis (part of the Fareva group), one of the world's leading third party manufacturers in the make-up sector; she fills the position of Vice President Sales where he gains further experience on the main global cosmetic brands and works closely with the R&D, marketing and operations functions.
Since November 2020 he is collaborating with Artemis with the aim of integrating the research methodology with her managerial experience and knowledge of the chemical and cosmetic market.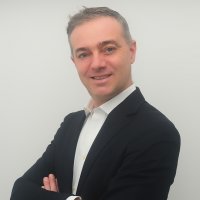 Education:
Degree in Occupational and Organizational Psychology, University of Padua
Milan
Diego started his career as a Consultant in PWC. Afterwards, in 2001, he approached the executive search environment joining TMP for middle & top executive research projects in the services Industry.
Since 2003 he has consolidated his expertise in executive search, but also management consulting projects for the talent development through the methodology of individual and group assessment center, taking care of the entire process, from the design of tools to the feedback, integrated with action plans for the professional growth. He carries out various business climate analysis, aimed to define improvement plans of the processes and corporate communication.
Since 2014 he has held HR roles in growing retail companies. He dedicated himself to the start-up of the function and the management of the entire Human Resource process, with a strong focus on development and hiring projects (+ 200HC hirings per year both for retail  and for corporate functions).
Starting with 2022, Diego joins Artemis Career Consulting as a Partner with the mission to develop head hunting services and to integrate Artemis' management consulting offer in the potential assessment and talent development areas of our clients.
Strong supporter of the performance management process and of the feedback as a tool for the development of human capital.
Head of Research Department & Senior Consultant
Laura Bosco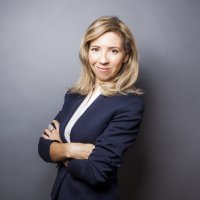 Education:
Master's degree in Education Science.
Master's degree in Psychological Sciences and Techniques.
SHL Certification. 
Fluent English
Milan
Laura joined Artemis Career Consulting in 2014 as Responsible for the Research Team with the goal of expanding relationships and running development activities for all company's business portfolio services.
She manages executive assignments and top talent projects across sectors as well as Career Advisor interventions. 
Laura has been in the HR business since 2004, working with major local and international Head Hunting players in the global marketplace. 
During her experience she has followed a wide range of clients and companies – local, international, as well as entrepreneurial - with a focus on International Executive Search projects for Top and middle Management profiles, mainly in Financial Services, Technology/Digital, Consumer, Life Sciences & Healthcare industries.
Engagement Manager
Corina Stan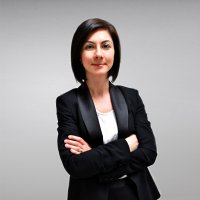 Education:
Master's degree in Foreign Languages at the University of Bucharest
Master in Human Resources at the Catholic University of Milan 
Fluent English and Romanian 
Milan
Corina has been working in Artemis since 2018 as Engagement Manager for Executive and non-Executive assignments and talents mapping and market analysis projects at global-level cross markets.
Corina has 12 years' experience in the Search & Selection of Middle and Top Management profiles, focusing on Consumer & Retail, Technology, Chemical, Industrial e Fashion & Luxury Goods.
She began her professional career in 2006 within a renowned international network managing projects for some of the most important companies across different industries.
Her experience is further enriched by a two years period in the Executive Division, with focus on International Top Executive projects.
Consultant
Francesca Rigola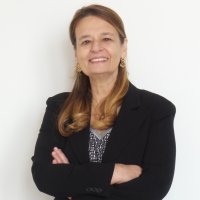 Education:
Classic High School Diploma
Master in Human Resources
Fluent English
Milan
After the first experiences in search & selection company for middle management positions, in the 1997 Francesca joint Top/Antesi, first Italian headhunting boutique specialized in the ICT market. Here she began her professional career in the ICT world, executing recruiting projects for multinational top players in Telco and IT services. 
In 2010 she joined Intermedia (K2people) where, inside the ICT team, she specifically followed all the recruiting projects concerning various ICT functions and professional profiles able to guide IT Digital Transformation processes, both for System Integrator / IT Consulting companies, and for End Users belonging to the Banking & Insurance, Energy & Utilities, Public Sector, FMCG sectors. 
In 2021 he joined Artemis Career Consulting as a Consultant with the aim of strengthening the specialist knowledge of the company  in the Technological and Digital sector.